When it comes to branding, the goal is simple: Convert a simple product into a lifestyle brand.
It's important to remember that no product becomes a lifestyle overnight. It takes hard work, time and dedication (sometimes a little luck, but let's remember that all luck is really just hard work materializing).

Not every brand will reach the lifestyle phase, but it's a goal to aim for.
There are 4 stages of a successful brand that I teach my Shark Tank Entrepreneurs and I want you to know them too
The 4 Stages of Building A Successful Brand are...
Product

Label

Brand

Lifestyle
Today, I'm going to teach you all of them AND give you access to FREE video training.

Ready?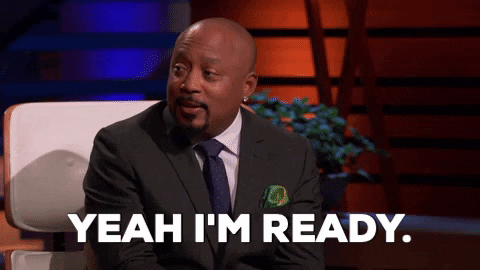 Stage 1: Product

The first step is to evaluate your product. Every brand starts out with just an item or product. But it's the quality or convenience factor of the product we care about. 
Your product or service is the foundation of what you are building and no reputable builder starts a house on a faulty foundation.

So ask yourself:

What are you selling? 

Is the product/service good without the label?

Would YOU invest without the label?
When I was first making those hats that I found in Uptown Manhattan, it was an item. It was a high-top hat you would wear because of the item itself. It was quality, but the brand on it didn't matter.
Stage 2: Label

After a successful product stage, your brand moves to the Label stage where people buy your product because of the feeling you portray: the look, the feel, time of transaction and the price become important.
Essentially, you have a quality product (stage 1), but your product is also in the right place, at the right price... at the right time.
Example: Maybe you make skincare cream and a buyer doesn't know your company specifically. If you're in the Label stage, that customer might buy your cream because it was on the shelf at the pharmacy when they needed it or because they liked your packaging above the other creams around it.
When people started to ask "What is this Fubu/ FB I'm seeing around?" ... THAT  was the beginning of the Label stage for Fubu. People started to recognize the logo and style, but it wasn't yet known for anything besides the aesthetics of the label.
It's from these two stages that a brand begins to form. 
Stage 3: Brand


At this stage your "label" is distinct and recognizable. It usually takes 30-50 times of seeing a label before recognizing as a brand, but once that conversion happens, your brand may be known for something. 
When FUBU became a brand it was the quality, the logo, and the label that sold the product. We started to be recognized and people really started to connect with the story behind the brand.
People would buy a hat because it's FUBU and because they've learned the story behind the brand.
Stage 4: Lifestyle


At this final and ultimate stage of your brand's life, your brand becomes a lifestyle.
Not every brand reaches this stage and it occurs when your brand connects with people in a deeply rooted and emotional way that shifts the way people go about their everyday lives. 
Think about the Starbucks and Apples of the world. Another great example is Google - it's become so ingrained in our lifestyle that some of us replace the phrase "look up online" with "Google it".
At the peak of FUBU, people would say "FUBU could become anything", I could put it on soul food or frozen chicken and it would make sense in the lifestyle of FUBU. It's For Us By Us, it represents the people and the street and that brand lifestyle travels across products.
So I've caught you up on the 4-stages of a brand, are you ready to learn how to implement them?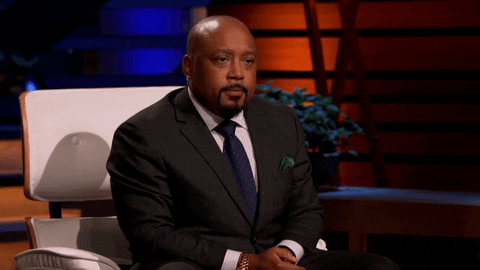 To learn how to IMPLEMENT these stage of the branding into your business, check out this FREE training from Daymond on Demand, our virtual training platform:
Get instant access to the 9 Step System For Validating Your Product/Service Video Training AND 50% off the entire Product Validation course.

Validating your product, service or idea is a major step in bringing it to market and getting it out there. In this 9-part course, you'll learn the steps you need to take in the validation process.